Poplin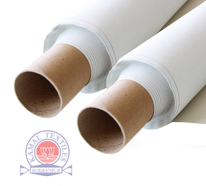 Kamal Textiles is supplier & Manufacturer of Poplin & Poplin Fabric. Our product range also comprises of Cotton Canvas Fabric, Polyester Cotton Blended Canvas and Polyester Fabric.
With thorough knowledge of the industry, we are engaged in manufacturing, supplying and exporting Poplin. The fabrics offered by us are widely known in the market for their features such as resistance against tear and cost-effectiveness.
Poplin traditionally consisted of a silk warp with a weft of worsted yarn. As the weft is in the form of a stout cord the fabric has a ridged structure, like rep, which gave depth and softness to the lustre of the silky surface.
These fabrics find their applications in Textiles sectors in desired quantities as per their requirements. Before being dispatched to the customers' end, these are stringently checked by the professionals of our firm on varied parameters to ensure their flawlessness.
Our cotton poplin fabric is manufactured from the high quality cotton under the guidance of experts. Known for color fastness property, our printed cotton poplin fabric is widely used to manufacture a range of garments.
Cotton poplin shirts have become extremely popular, as they are considered high quality garments and very reliable. Poplin is traditionally used to make heavy silk, cotton and wool dresses, although today's uses of poplin trend more towards soft and easy to wear cotton and polyester shirts and pants.
Features

Shrink free

Color fastness

Tear resistant

Cost effectives

Exclusive patterns

High quality raw material